Topic Summary
Posted by: Miss Ifeoluwa
« on: July 31, 2020, 12:25:37 PM »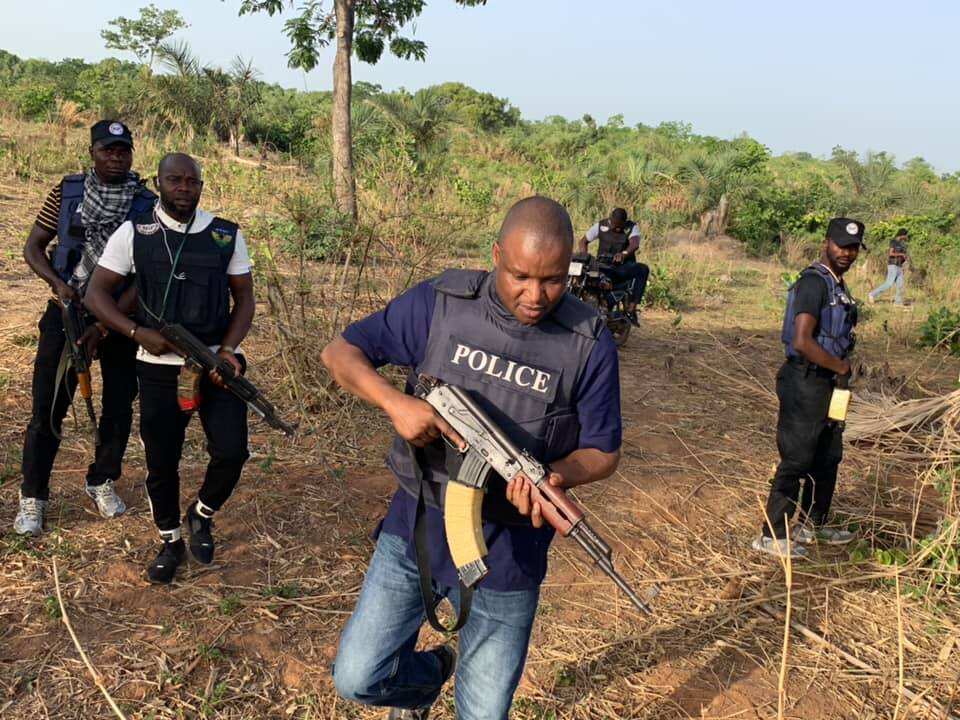 A report by Daily Nigerian indicates that armed men suspected to be kidnappers on Thursday, July 30 returned to Abuja-Kaduna expressway and abducted an unspecified number of travellers.
The incident happened as many Muslim faithful travels to spend time with their loved ones for the Sallah festivities.
There has been respite on kidnapping activities on the highway since a ban on inter-state movement in the wake of COVID-19 pandemic in the country.
The Nigeria police have carried out several raids in the forest along the Abuja-Kaduna forests. Photo credit Force HQ
But, with the return of a high volume of passengers, the kidnappers struck.
Witnesses quoted in the report said the attack occurred near Katari village a few minutes to 9 am.
Mohammed Lawan, who escaped the attack, said the kidnappers attacked travellers heading to Kaduna around 8:50 am.
"We were not more than 250 meters to the point when we took a detour after sighting them. I sighted a Honda CRV 98 Model with its doors wide open and without anybody in it, an indication that they abducted the occupants.
"We then heard several gunshots when a helicopter in camouflage livery hovered around the area," he said.
Legit staff, Mudathir Ishaq, confirmed the incident in a Facebook post.

Senator Shehu Sani also confirmed the incident on his Twitter account.

Daily Trust spoke to a traveller, Alhaji Tanko, who drove on the road in his private car alongside his wife few hours after the alleged abduction took place, said they saw empty vehicles parked by the roadside.
"We actually saw about five to seven empty vehicles parked by the roadside close to Jere forest with their doors opened.
"We became worried and assumed that something bad must have happened to the occupants," he said.
But the Kaduna state commissioner of police, Musa Umar Muri, when contacted by Daily Trust for confirmation, said he was not aware of the said abduction.
"Today? No, not to my knowledge," he said.
A former member of the House of Representatives from Kaduna state, Hon. Isa Ashiru, wrote on Twitter: "I'm saddened by the recent news of Kidnapping along Abuja-Kaduna expressway. This unfortunate situation needs to stop!
"I urge the Kaduna state government and the federal government to do the needful by securing lives and properties now!!"
Recent Topics