Topic Summary
Posted by: Mr. Babatunde
« on: October 13, 2021, 12:31:11 AM »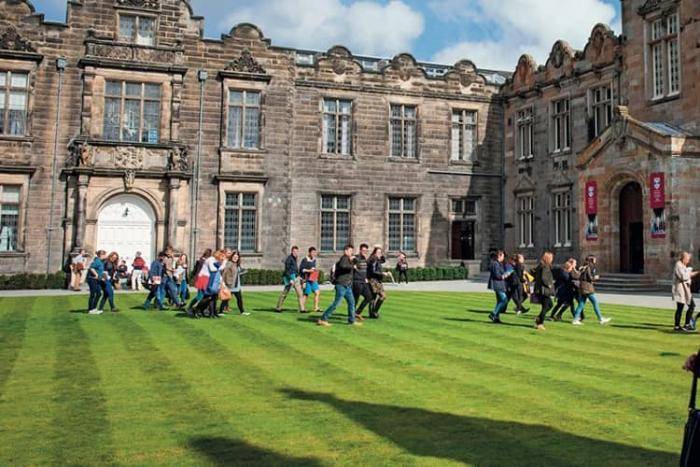 The University of St. Andrews is providing a £25000 international excellence scholarship to students who want to study a degree program at the Institution. The Selection Committee seeks applicants who are gifted students with academic excellence. The successful scholars will be expected to fulfill an ambassadorial role and represent the University at a number of events.
Application Deadline: 1 February 2022
Eligible Countries: International
Type: Undergraduate
Value of Award: £25,000
Number of Awards: 1
Eligible Field of Studies: Undergraduate in any subject excluding medicine.
Eligibility: To be eligible, applicants must;
be entering their first year of an undergraduate degree.
provide an English language test score to evidence your English language ability depends on their educational background.
Application Process: Applicants must take admission in an undergraduate degree in university then they apply for a scholarship.
Visit The Official Website For More Information
Merit Scholarships For International Student At Southern New Hampshire Uni..

Started by Yakub Oloyede

Replies: 0
Views: 1139
May 03, 2019, 01:58:38 AM
by Yakub Oloyede
Netherlands 2019: Action Learning MBA Scholarships For International Student

Started by SLNAgency

Replies: 0
Views: 628
May 08, 2019, 02:34:52 AM
by SLNAgency
Global Education and International Development Scholarships

Started by SLNAgency

Replies: 0
Views: 548
May 09, 2019, 10:20:07 AM
by SLNAgency
Financial Support international awards for MSc Study in Advanced Econom

Started by Miss Ifeoluwa

Replies: 0
Views: 747
May 15, 2019, 03:22:38 AM
by Miss Ifeoluwa
TC Beirne School of Law Bursary for International Students in Australia

Started by Miss Ifeoluwa

Replies: 0
Views: 727
May 16, 2019, 03:54:26 AM
by Miss Ifeoluwa
Recent Topics
XRP is the most popular crypto in the UK
by Yakub Oloyede
[October 16, 2021, 10:19:43 PM]
---
Osun APC State Congress: Delegates unanimously return Famodun..
by Miss Ifeoluwa
[October 16, 2021, 06:31:14 PM]
---
Gulder Ultimate Search: How to Watch Season 12 as show premieres today
by Yakub Oloyede
[October 16, 2021, 04:13:05 PM]
---
FG declares Tuesday public holiday to mark Eid-ul-Mawlud
by Miss Ifeoluwa
[October 16, 2021, 03:26:12 AM]
---
Viral TikTok Girl Assaulted By Cultists Debunks Death Rumour, Narrates Sad Story
by Yakub Oloyede
[October 15, 2021, 02:08:04 PM]