Topic Summary
Posted by: Mr. Babatunde
« on: October 13, 2021, 12:25:59 AM »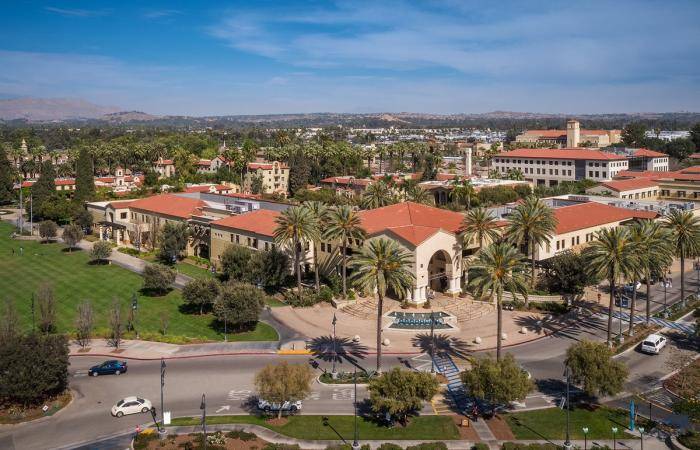 California Baptist University is delighted to award a $9,000 scholarship opportunity towards your degree study at the Institution. The applications are open to all international students for the academic year 2022-2023. Any undergraduate programmes taught at CBU will be considered under this funding.
Eligible Countries: International
Type: Undergraduate
Value of Award: $9,000
Number of Awards: Not Specific
Eligibility:
You must have a 3.0-3.49 cumulative weighted GPA.
You must meet the language requirements to qualify for this application.
You must attain a minimum GPA of 3.0.
You must demonstrate English proficiency in order to ensure a successful experience at CBU.
Application Process: You must register yourself on the university portal in order to apply for a bachelor's degree programme at CBU.
Visit The Official Website For More Information
Application Deadline: 1st November 2021
International Baccalaureate Diploma Scholarship At University Of Nottingham UK

Started by Mr. Babatunde

Replies: 0
Views: 1460
May 03, 2019, 01:44:50 AM
by Mr. Babatunde
Access Awards At Australian National University in Australia 2019

Started by Yakub Oloyede

Replies: 0
Views: 912
May 03, 2019, 01:53:02 AM
by Yakub Oloyede
Merit Scholarships For International Student At Southern New Hampshire Uni..

Started by Yakub Oloyede

Replies: 0
Views: 1140
May 03, 2019, 01:58:38 AM
by Yakub Oloyede
Grant For International Students At University Of Technology Sydney in Australia

Started by Yakub Oloyede

Replies: 0
Views: 790
May 04, 2019, 12:35:04 AM
by Yakub Oloyede
2019 Borealis Excellence Grant At Webster Vienna Private University in Austria

Started by Yakub Oloyede

Replies: 0
Views: 897
May 04, 2019, 12:41:30 AM
by Yakub Oloyede
Recent Topics
XRP is the most popular crypto in the UK
by Yakub Oloyede
[October 16, 2021, 10:19:43 PM]
---
Osun APC State Congress: Delegates unanimously return Famodun..
by Miss Ifeoluwa
[October 16, 2021, 06:31:14 PM]
---
Gulder Ultimate Search: How to Watch Season 12 as show premieres today
by Yakub Oloyede
[October 16, 2021, 04:13:05 PM]
---
FG declares Tuesday public holiday to mark Eid-ul-Mawlud
by Miss Ifeoluwa
[October 16, 2021, 03:26:12 AM]
---
Viral TikTok Girl Assaulted By Cultists Debunks Death Rumour, Narrates Sad Story
by Yakub Oloyede
[October 15, 2021, 02:08:04 PM]