Recent Posts
1
« Last post by Rajih on Today at 08:06:23 PM »
A joint team comprising the Nigeria Police Force and health officials exhumed the body of the late singer Ilerioluwa Aloba, who was popularly known as Mohbad, on Thursday.
The Lagos State Police Command confirmed the exhumation of Mohbad's corpse, adding that plans are underway to commence an autopsy on the singer's remains.
The police also arrested the nurse who reportedly injected the deceased singer prior to his demise on Tuesday, September 12.
"Mohbad's corpse has been exhumed today, and an autopsy will begin as soon as possible," the Lagos State Police Command Public Relations Officer, Benjamin Hundeyin, confirmed the developments to our correspondent in an exclusive telephone interview on Thursday.
With the development, The PUNCH takes a look at things to know about an autopsy.
An autopsy is a detailed and careful medical examination of a person's body and its organs after death to help establish the cause of death, according to
https://australian.museum
.
1. External examination
The first step in any forensic autopsy is the external examination of the body. The forensic pathologist performs a detailed external examination of the body. The results are recorded and all physical characteristics are listed. The body must be measured and weighed.
2. Internal examination
To expose the internal organs, the pathologist must open the body. The first cut known as the 'Y' incision, is made. The arms of the Y extend from the front of each shoulder to the bottom end of the breastbone. The tail of the Y extends from the sternum to the pubic bone and typically deviates to avoid the navel.
The incision is very deep, extending to the rib cage on the chest, and completely through the abdominal wall below that. The skin from this cut is peeled back, with the top flap pulled over the face.
3. Viewing the internal organs
Following the Y incision, the ribs are sawn off to expose the internal organs. The sternal plate or anterior chest wall is cut away, to expose the organs underneath. The organs include the lungs, heart, liver, stomach, large intestine, and small intestine.
4. Removing the organs
The most common way to remove the organs is known as the Rokitansky method. This method involves removing the body's organs all at once. That is, the heart, lungs, liver, kidneys and spleen etc are removed in one block and then dissected on the autopsy table. The organs are dissected one by one and during the examination, the forensic pathologist will collect small samples of tissue for further examination under the microscope.
5. Removing the brain
To remove the brain, an incision is made in the back of the scalp from one ear to the other. The scalp is cut and separated from the underlying skull and pulled forward. The top of the skull is removed using a vibrating saw. The entire brain is then gently lifted out of the cranial vault.
The brain is then either cut fresh or placed in a 20 per cent solution of formalin to fix it for future analysis with the consent of the Coroner and the senior next of kin.
6. Examining the organs
All organs, except for the intestines and stomach are weighed. The pathologist drains the intestines in a sink to remove any undigested food and faeces that remain. The stomach is cut open and the contents are examined.
7. Returning organs to the body
Following the examination, organs are returned to the body except for the small fragments of tissue sampled for microscopic examination. The organs are replaced in the body cavities. Sometimes absorbent, filler material is used to replace organs that are not returned.
The Coroner and the senior next of kin will be notified of any organs and/or larger fragments of tissue retained after the examination has been completed. The senior next of kin is asked about preference to return these retained specimens to the body and or respectful disposal thereof after the investigation has been completed.
8. Sewing up the body
After the pathologist has finished the examination and the organs are returned to the body, the post-mortem technician will sew back up the body.
Once the Y incision and the head are sewn up, the autopsy (without brain and tissue analysis) is complete. The stitching of the incision is like that on a baseball.
***
Source: The PUNCH
2
Megan Thee Stallion is teasing the possibility of a joint project with Cardi B.
In a new interview with Complex, Megan said that the way she's recording new music with her collaborator, it already feels like they are building an EP together. She added that they have enough music in the works to qualify for a "little EP."
"I literally think that's the route that we're going. So I've done two songs for her. And now I feel like I'm in a space where I know exactly what songs I want her to do for me. So we're really building a little EP already. We're gonna have enough music that we need to go on tour together. Me and [Cardi] going out together will be so amazing. We are already so cool. And I feel like we got similar fans. So if she wanted to do a little EP, I would definitely be so down to do that, but we are making enough music to already have that," said Megan.
A joint tour between the two makes a lot of sense. The two recently released a new song 'Bongos' which they also performed live at the MTV VMAs.
The rapper also touched upon her upcoming solo music. "I'm making music that I really, really love," she said. "I'm making music that I'm not about to have to fight with anybody about."
She added, "But with this album, I feel like I'm getting to the meat. I'm getting to the bones. It's my story, and I'm telling it. I'm so excited because it's just turning the page into like this new chapter of my life and I feel like the Hotties are gonna be so excited to hear it."
3
Nicki Minaj's Husband Kenneth Petty Ordered Home Detention For Threatening Offset.
An LA federal judge has ordered Nicki Minaj's husband, Kenneth Petty, to serve up to 120 days on home detention.
The reason? He recently took to social media to send threats towards Offset. In the clip that surfaced, Nicki's husband and his crew were seen posted outside of a building while making claims to be looking for Offset. The Migos rapper had then posted a story where he was laughing at them.
The so-called beef allegedly started after Offset sent a threatening DM. "Where you located," Offset allegedly asked Petty in the first message on Instagram. "You n***as old a** in female business with no money for war. Don't post me either since you a gangsta right. U live in CHARLOTTE too."
"I'm outside gangster. Shut the f**k up ni**a. You ain't get no get back for dem ni**as killing your people," Petty responded referring to the death of Takeoff. "Try me if you want pu**y." See the full exchange below.
Kenneth Petty has been ordered by the judge to serve 120 days in home detention for "making threatening remarks toward a specific individual while in the company of someone with a criminal record." You can look at the full order below.
An LA federal judge has ordered Nicki Minaj's husband, Kenneth Petty, to serve "up to" 120 days on home detention for "making threatening remarks toward a specific individual while in the company of someone with a criminal record."
The individual is Offset, Cardi B's husband. pic.twitter.com/5sWU3JLtyw
— Meghann Cuniff (@meghanncuniff) September 21, 2023
4
« Last post by Mr. Babatunde on September 19, 2023, 06:18:57 AM »
Fans may hear new songs from Logic today as he releases the mixtape Inglorious Basterd.
The rapper has been hinting at the release for some time and has recently provided a few freestyles. He has now released the complete tape, which contains 20 tracks in all. Some of them are freestyles performed over well-known hip-hop instrumentals, while others are original songs in rough or demo form.
The full project, which Logic notes is his first free mixtape in 10 years, is available to stream via
Bandcamp below
.
5
« Last post by Mr. Babatunde on September 19, 2023, 06:16:28 AM »
Tinashe's latest comments in an interview about their prior cooperation have Chris Brown upset.
During an interview on the Zach Sang Show, the R&B singer, who was formerly signed to RCA Records, discussed working with contentious artists R. Kelly and Chris Brown. Chris appeared on Tinashe's 2015 single "Player," and R. Kelly, who was convicted in September 2021 on nine counts of sex trafficking and racketeering, collaborated with Tinashe on his 2015 album Buffet track "Let's Be Real Now."
"You think I wanted to (do those songs)? I literally block out that R. Kelly song from my mind: I forget that that even exists," Tinashe told Sang. "That is so embarrassing. That is so unreal that I even have a song with R. Kelly."
Regarding the collab with Chris, Tinashe, who is enjoying the success of her latest single 'Needs' said, "That song with Chris, that was a song that we all wanted it to be this big moment — this big single. So, I feel like in (the label's) mind they were like, 'You need the support,' and he was their biggest artist that they had on rhythmic radio at the time," Tinashe said. "I was like, 'Well, this is a pop song, so I really don't feel like we should put Chris on it like that. That doesn't compute to me.'"
"There's only so many times you can push back. There's only so much that you can be like, 'No, I'm not going to do this' because you want to be successful as well," Tinashe said. "You want to put your music out. If this is the way that I'm going to be able to get my art out or my single out, then I'm just going to have to commit to this and convince myself that this is the right thing to do," she continued.
Chris didn't take the comments nicely as he took to Instagram comments and said that Tinashe was full of "dat evil" and challenged everyone to name 5 Tinashe songs.
Interestingly, it looks like Chris took Tinashe's comments out of context as did some blogs because Tinashe only called the R. Kelly collaboration "embarrassing." This is a common problem we have on social media in 2023.
6
« Last post by Miss Ifeoluwa on September 17, 2023, 07:04:12 PM »
Osun state Governor, Senator Ademola Adeleke has reacted to the communal clash between Ilobu amd Ifon communities, imposing curfew on the affected communities to enforce law and order.
The notice of curfew conveyed by the Commissioner for Information and Public Enlightenment, Hin Kolapo Alimi reads as follows:
This is to inform the public that the attention of the Osun state government has been drawn to the communal clash on land dispute between Ilobu and Ifon Communities.
Based on this, Governor Ademola Adeleke has directed that Curfew begins immediately in the two local governments: Orolu and Irepodun local governments.
The Curfew will start between the hours of 8pm every night, and 6am in the morning. Human and vehicular movement is hereby restricted during the curfew till further notice.
This is to forestall attempts of destruction of lives and properties during this period, because of the land dispute.
Anyone caught wandering or moving around in Irepodun and Orolu local governments during the curfew period will be arrested and prosecuted appropriately.
Governor Ademola Adeleke sued for peace between these two local governments, and asked that the ethos of Peace, Love and Unity which the state is known for, be imbibed.
7
« Last post by Miss Ifeoluwa on September 17, 2023, 09:01:22 AM »
Watch Clear: Mhiz Gold Cast Video Gbola On TikTok, Twitter
Sextape of popular social media (Instagram) celebrity Mhiz Gold has just surfaced the internet, it was alleged that her jealous ex-boyfriend who recorded the sex-tape leaked it online…
The Mhiz Gold Cast Gbola video is causing a sensation online, capturing the attention of numerous individuals eager to delve into its content and understand the reasons behind its skyrocketing popularity.
In the vast sea of scandalous footage circulating on the internet, aimed at besmirching reputations, Mhiz's leaked video has garnered widespread attention, thrusting her name into the headlines. Here, you can find additional details about the leaked video involving Mhiz, commonly referred to as the "Mhiz Video."
The video found its way onto various social media platforms through leaks. "Mhiz Video" has emerged as the predominant search term for individuals seeking information about this content.
Among these videos, there is a mix of authentic footage and mere rumors, with many of them circulating on the internet for an extended period. The Mhiz video has also gained significant traction across social media, drawing considerable attention.
Warning (+18 only) :
Watch Video Below
8
« Last post by Miss Ifeoluwa on September 16, 2023, 09:05:11 AM »
Diddy released his new album The Love Album: Off the Grid on Friday which is getting a good response across all quarters.
The legendary rapper and producer took over Apple Music 1 to celebrate his new LP with an exclusive three-hour live takeover, anchored by Ebro Darden and Nadeska Alexis. He was also joined by girlfriend Yung Miami where they spoke on their relationship, sex life and more.
At one point, Yung Miami asks Diddy how many "rounds" he goes which turned into an interesting conversation. "So how many rounds you be going?" asked Miami. "You know," replied Diddy to which she responded: "I know, the people don't, I'm asking for the people."
"Baby let me tell you all something this n***a don't go to sleep. You gotta be energized, you gotta be charged up like a Tesla," she said jokingly, pointing to the fact that they go all night. "When you go off the grid it means you've got to go to sleep for a week," said Diddy. "It's definitely giving no sleep," Miami laughed. Watch the clip below.
Diddy also spoke about how he grew up poor in Harlem.
I tell this story. People think it's a joke. I grew up in Harlem. My aunt would babysit me and I would get babysat in Patterson projects. One day we woke up and there was so many roaches on my face and I was like no I'm not going to do that. I'm going to get out of here. I'm going to be somebody. I'm going to own something and be able to take care of my family. I don't want to live in these conditions no more.
It was something that just kind of snaps on you do not take less in life and fight back. Those roaches still to this day whenever I get comfortable, I just remember them. I remember living in a situation where babies weren't changed for 2 or three days and everything smell and there was no food you know what I'm saying? That memory if that is the thing that really fuels me to make sure that one day none of us have to live like that."
9
« Last post by Miss Ifeoluwa on September 16, 2023, 09:02:45 AM »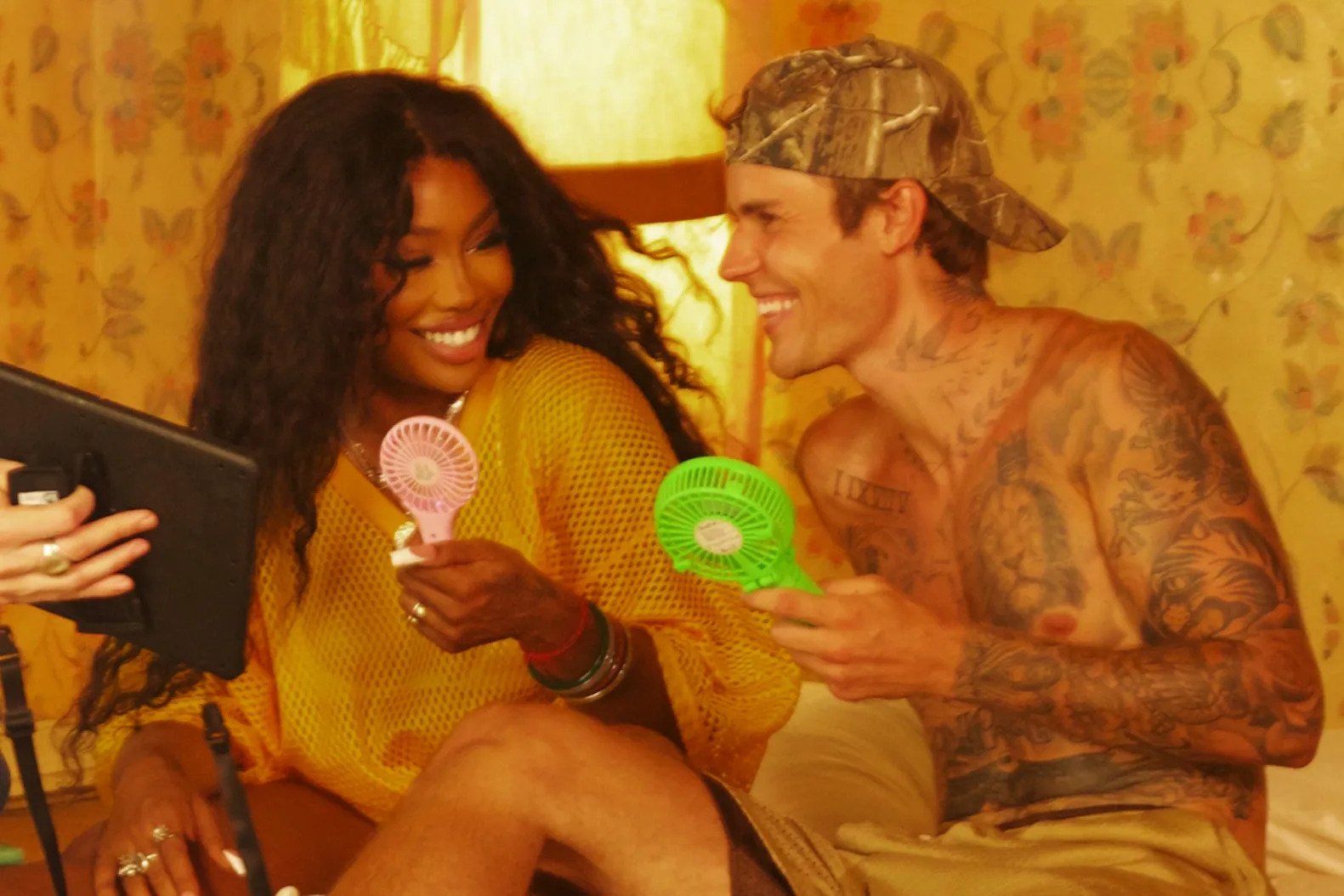 SZA is seeing huge success with most of her songs from the latest album SOS but 'Snooze' is the one shining the most right now.
A couple of weeks ago, the singer released the music video for the song that starred Justin Bieber, actors Woody McClain and Young Mazino, producer/songwriter Benny Blanco and a robot. Today, she has surprised fans by releasing an acoustic version of the record with some help from Justin Bieber.
JB definitely sounds natural on the smooth song which should help boost its rankings everywhere. Stream it below.
10
« Last post by Miss Ifeoluwa on September 16, 2023, 09:00:29 AM »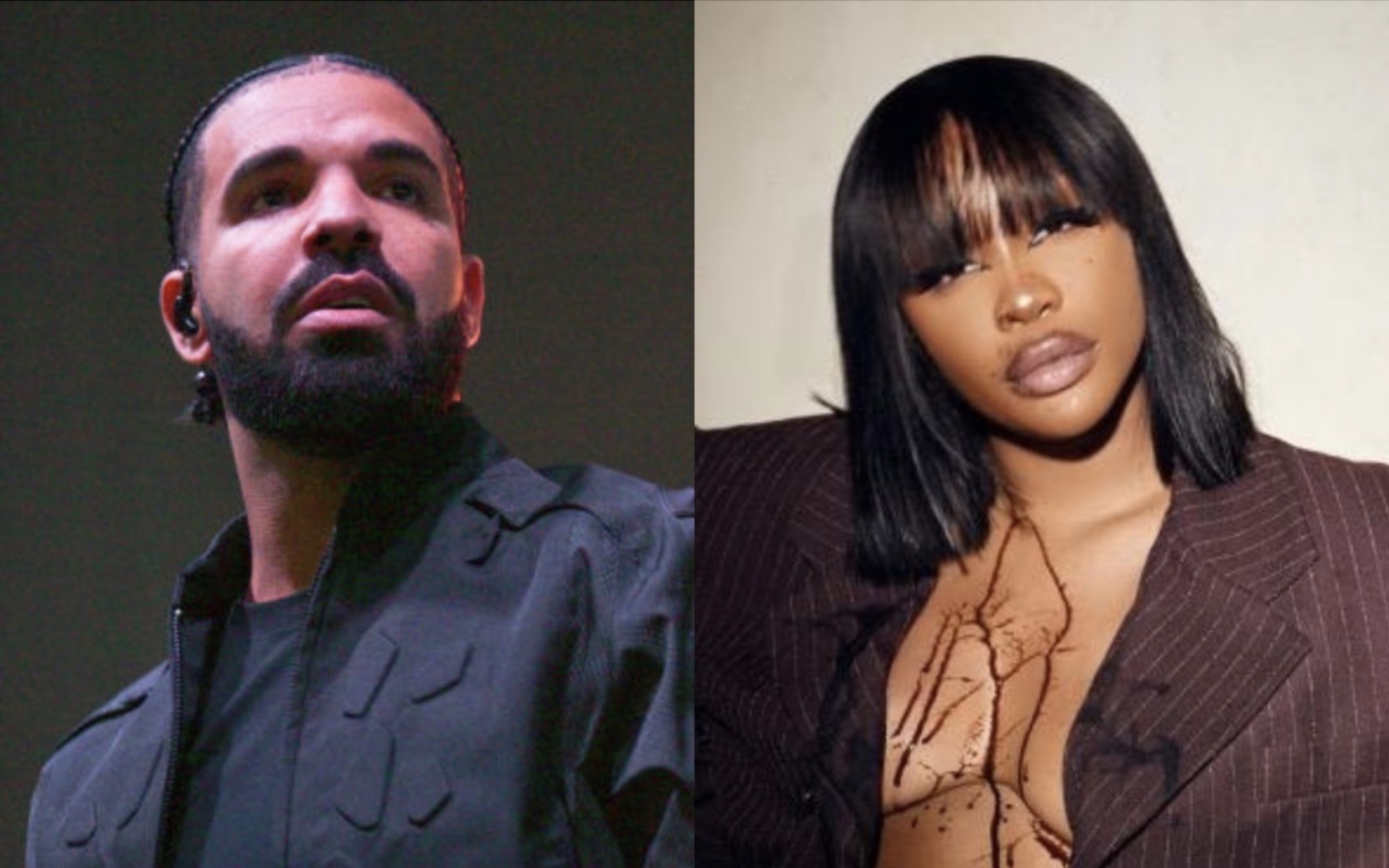 We're now just a week away from Drake's eighth solo studio album For All The Dogs which is due to feature guest appearances from Yeat, Nicki Minaj, Bad Bunny and more.
Last night, Drake posted artwork of Halle Berry being slimed at the 2012 Kid's Choice Awards and tagged SZA in it. Fans put two and two together with his announcement earlier in the week and got excited for the first taste of the album, assuming a song released ages ago doesn't make the cut.
Drake and SZA link up for the first time on the new song called 'Slime You Out'. Vocally, he sounds the best on this he has in a while. Listen below.