Topic Summary
Posted by: Miss Ifeoluwa
« on: March 05, 2023, 04:57:53 PM »
Hackers steal $4 million from Flutterwave accounts, motion filed to freeze accounts connected with stolen funds.
Recently, on February 13, 2023, African fintech unicorn, Flutterwave, experienced an attack by hackers who illegally transferred ₦2.9 billion from their accounts. The hack was reported to the police by Flutterwave's legal counsel, Albert Onimole, on February 19, 2023. It was revealed that the money was initially transferred to 28 accounts in 63 transactions, and some of the commercial banks allowed the money to be transferred to other accounts, making it difficult to trace.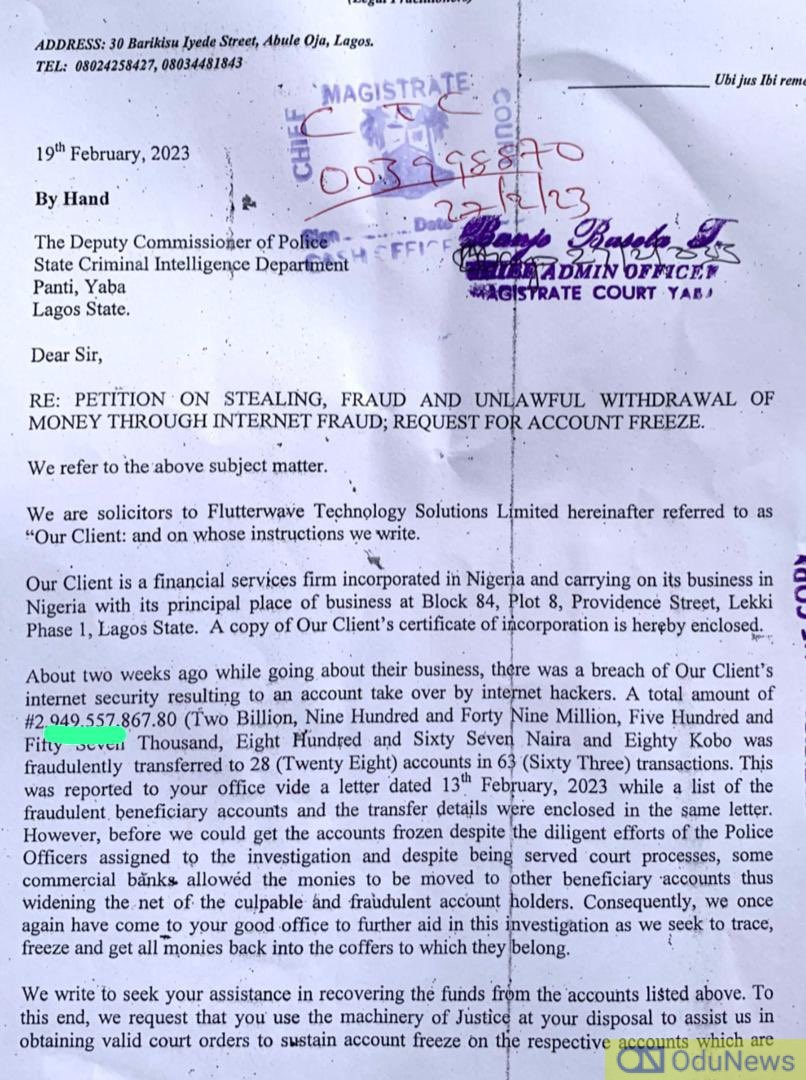 Flutterwave's legal counsel filed a suit in the Magistrate Court of Lagos, requesting that accounts in 27 financial institutions in Nigeria be frozen, including Access Bank, Kuda, Zenith Bank, and OPay. The legal officer of the State CID, S.A. Adedesin, filed the suit to support Flutterwave's claims, with the Commissioner of Police named as the plaintiff.
According to documents obtained by OduNews.com, 107 accounts, including fifth beneficiaries of those accounts, are to be placed on lien/Post-No-Debit (PND). Although it is uncertain whether the court has ruled in favor of the motion, some people have confirmed that their accounts have been frozen in connection to the hack.
Flutterwave is still investigating the breach, and it remains unclear how the hackers bypassed the company's security. Customers of Flutterwave are concerned about the safety of their funds and are awaiting an official statement from the company.
Recent Topics